Fight disinformation:
Sign up
for the free
Mother Jones Daily
newsletter and follow the news that matters.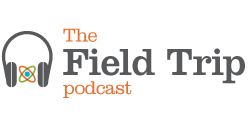 Pickles are mysterious things. You take a regular old vegetable. Just your average cucumber, carrot, bell pepper. Add some brine, maybe a few spices, and then, a few days later, presto! A pickle. But what really causes this magical transformation? The latest episode of The Field Trip podcast sets out to find an answer:
On our tastiest field trip yet, we investigate the delicious world of fermentation and the bacteria that make it possible. We take a trip through Cultured Pickle Shop in Berkeley, where owner Alex Hozven explains the art and science behind fermenting food and shows us how they make sauerkraut, pickles, kombucha and other mysterious surprises. At Cultured, they use traditional methods of fermentation — that means no heat, and no vinegar, but plenty of Lactobacilli and other friendly microbes. Come with us as we explore "the cave" and learn about its billions of tiny workers.

Then we check in with fermentation revivalist Sandor Katz, author of Wild Fermentation: The Flavor, Nutrition and Craft of Live-Culture Foods and expert on all things pickle-y. We hear about some surprising and tasty treats that we had no idea are made through fermentation, and learn about some of the ancient roots of pickling, and why it was such an important method of food preservation in the era before refrigeration.
Have a listen: