Fight disinformation:
Sign up
for the free
Mother Jones Daily
newsletter and follow the news that matters.
Ellen Ratner, one of Fox News Channel's on-air White House pundits, has a bone to pick with President Obama's State of the Union address: It was soooo 1.0. In a FoxNews.com missive titled "Obama's State of the Union Speech—Where Was the Power Point?" Ratner disses the prez for being long-winded ("The speech needs to be shorter. A good speech can be given in twenty or thirty minutes.") She also takes issue with the medium of his speech:
Now, with people clicking on the Web [sic] for information 24/7, it is time for the State of the Union becomes a place where Americans watching from home or office can consume the information in a manner that makes sense for them…

What if the president had prepared a clear PowerPoint presentation on the taxpayer dollars given to the oil companies by taxpayers and had shown citizens how he would use that additional revenue to invest in "tomorrow's energy."
She goes on to list a couple of other things the POTUS should have included in a State of the Union PowerPoint. And the thing is: He did. Aside from her in-touch-with-reality problem about taxpayer dollars going to oil companies (we love our civic duty to keep our petro-CEOs accustomed to making $141,000 a day!), Ratner's got a big not-doing-her-homework problem, too: The White House released a detailed graphic presentation of its SOTU agenda online. It's included below.
Wanna know how President Obama's going to invest in tomorrow's energy, Ellen? Well, according to the online slides, it will be by offering incentives to shift to electric cars. Not to mention a sweeping math-and-science education initiative.
Which leads to Ellen's second question: "What if the president had put up the math and science scores of our children as they compare to the rest of the world and then showed how he was going to try and change those scores?"
Well, Ellen, he didn't have scores in his presentation, just nine pages of charts showing that one in four US students don't graduate from high school, and the US lags the world in degrees granted, despite having a GDP bigger than China's, Germany's, and Japan's combined.
Then he included details on how his Department of Education's Race to the Top program had already yielded tangible results in improving student grades.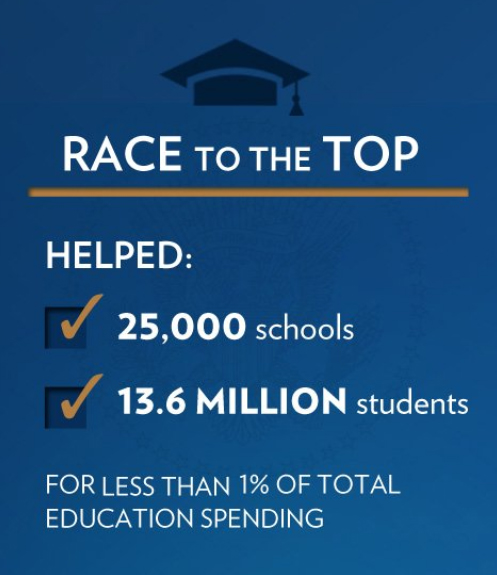 He also did you one better, Ellen, and reminded Americans that taking the federal student-loan program back from private lenders would save taxpayers $60 billion (with a B), which can be used to expand Pell Grants and affordable lending for the neediest students.
But that's not all Fox News demands: "What if the president had presented the miles of high speed rail that the Chinese are investing in and how that will impact on their economy?"
Well, Ellen, he did spend 15 pages showing Americans online how little the US spends on its infrastructure compared to China and other competitor nations, as well as note what a difference upgrades to US roads, wireless networks, exports, and health care will make for businesses and individuals in the US.
But you're never satisfied, are you, Ellen: "What if the president had but in black and white where he was going to freeze domestic spending and where he wasn't?"
Well, Ellen, you must have missed the section of his online presentation titled "RESPONSIBILITY," in which he details the government programs that are saving taxpayers money:
And the programs that are worth chopping to create a robust, functional nation: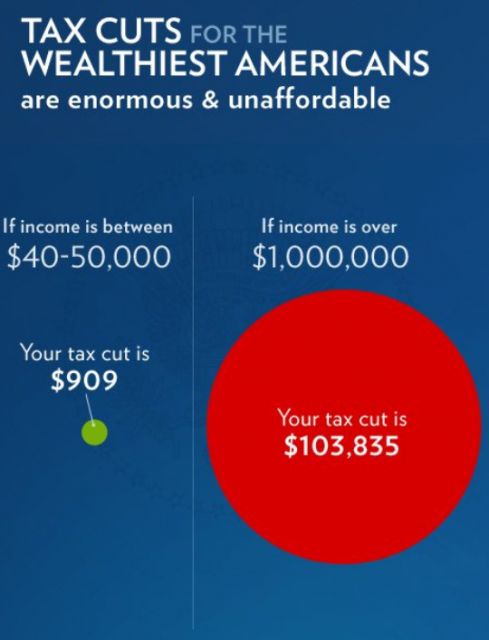 What else could you possibly want to know, Ellen?
"What if he showed how much renting unused Federal Office space was bringing into our federal coffers?"
Um, random. You've got him there. But here's another slide showing some tangible savings to America, financial and otherwise:
Oh, and here's one of a fish!
Want the full report? Check it out below. Ellen, I expect to hear your reaction. In a PowerPoint, please.